Careers
Back to Jobs
Senior Software Reverse Engineer
Emergent, Inc. is looking for a highly motivated, qualified professional to fill a Senior Software Reverse Engineer position on a team of Computer Forensics Engineers in Vienna, VA. Become an integral part of a diverse team that leads the market in protecting our national security while working on innovative projects that offer opportunities for advancement.

Qualifications (Key Skills/Experience):
Candidates are required to have a Bachelor's degree in Computer Science, Computer Engineering, Software Engineering, or a related field.

Candidates are expected to be experienced in Reverse Engineering, which includes the following:

Reading assembly code using a disassembler (e.g. IDA Pro)
Debugging applications without source code
Knowledge of the Windows operating system and its various APIs
Performing runtime analysis of file, registry, and network activity


Other qualifications that are desired include:

Experience with computer forensics or working with computer forensic analysts.
Experience working as a developer with Python, C or C++, or other languages.
Experience using the Microsoft SQL or MongoDB databases.
Knowledge of reverse engineering for other operating systems.
Reverse engineering of code embedded in documents.
Reverse engineering of interpreted code or Just in Time compiled code.

Security Clearance Requirement: Active TS/SCI with ability to obtain CI poly (preferred) OR Active Secret (required).
Requires Bachelors degree and seven to nine years of related experience with a minimum of four years experience in one or more of the following: computer network penetration testing and techniques; computer evidence seizure, computer forensic analysis, and dat recovery; computer intrusion analysis and incident response, intrusion detection; computer network surveillance/monitoring; network protocols, network devices, multiple operating systems, and secure architectures. Ability to obtain a security clearance.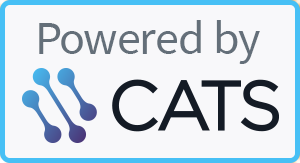 Return to top ↑